Tel :

0086-150 6095 9606

Skype : aisha_niso
Skype : wendy_niso
Skype : ivy_niso
Skype : amy_niso
E-mail : admin@qzniso.com

Address :135th, Building 8, Fujing Garden, Huian,Quanzhou, Fujian,China
A Grade High Elasticity 840D Spandex for Diaper
China

840D

Xiamen

various color

1ton

15days

TT,L/C
Contact Now
A Grade High Elasticity 840D Spandex for Diaper
Spandex Yarn
The uniform design specification of elastic force is from 2.0-4.0 times elongation.
Every yarn is made of several spun yarns which is uniform tension.About 3kgs per roll
Resilient force of every Dtex(g/10000m) is 3 times than elastics (0.024foece,gram/unit).
The Stess and Strain curves is more smooth. Keeping smooth resiliency force in the effective area (20%-30% elongation),wide elongation area.
TDS
About testing item

840

D

Broken prolongation(%)

5

00

Broken intensity(CN)

610

Plastic distortation(%)

<6

Elastic recovery rate(% )

>94

Specific gravity

0.9-1.2

Intenerate point(°C)

175-200

Oiliness (% )

<3

Equivalent does (m/kg)

about 14900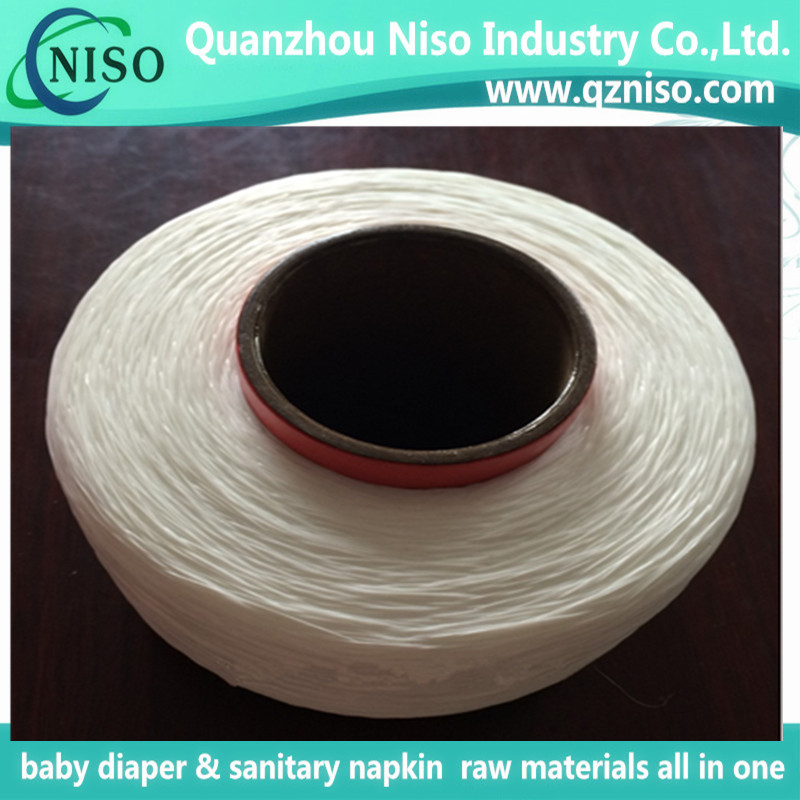 Addvantages:
1. Don't produce allergic to human skin
2. Soft elastic retraction force, no tight feeling, keep the blood circulating fluid.

Storage time:
1. High temperature resistant:
Spandex raw materials can be stored 3-6 months even if warehouse temperature reach 40-60 ºC.
2. Spring will not change significantly:
after made into disposables diapers,sanitary napkins finish product and stored 2 years.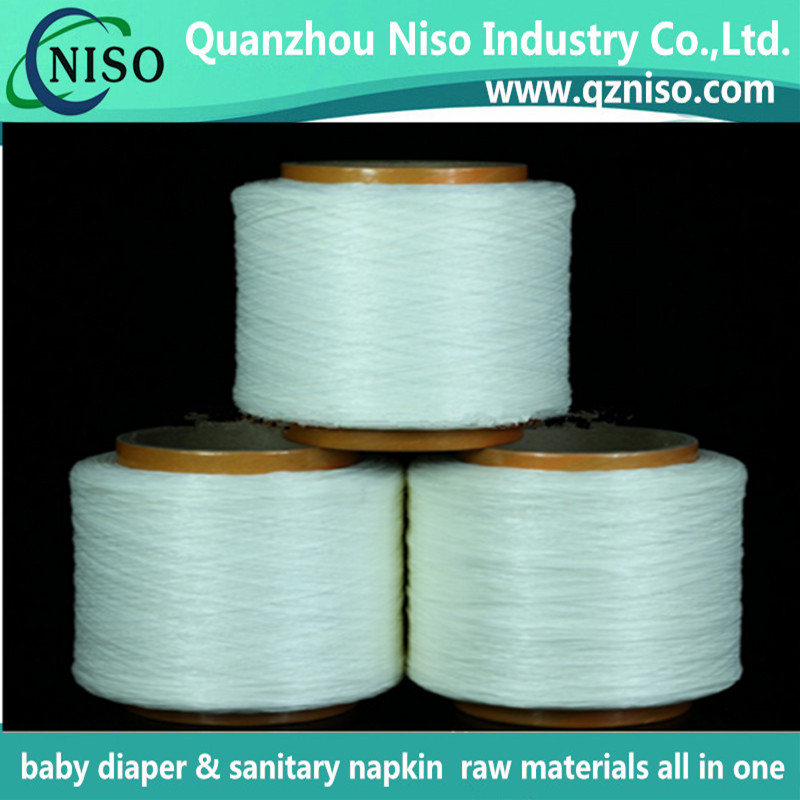 Details
Product name

Spandex Yarn

Specification

560D,610D, 620D, 680D 720D, 840D

Color

Various color

Usage

For dispossible diaper making

Features

Good tension and high elongation,excellent performance on the tackiness of

hot melt adsive.

Packing

Standard exporting packing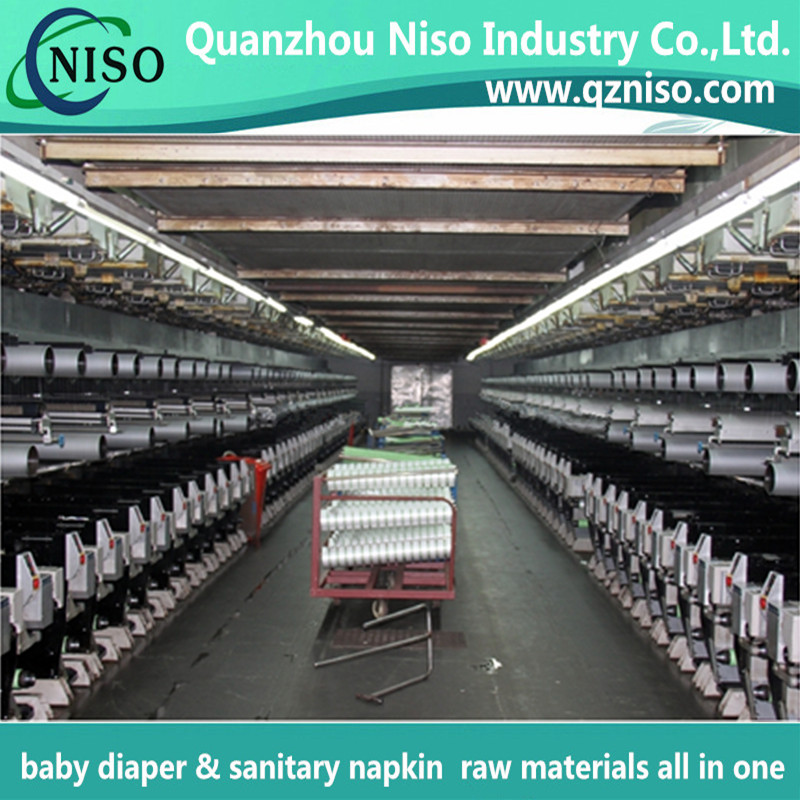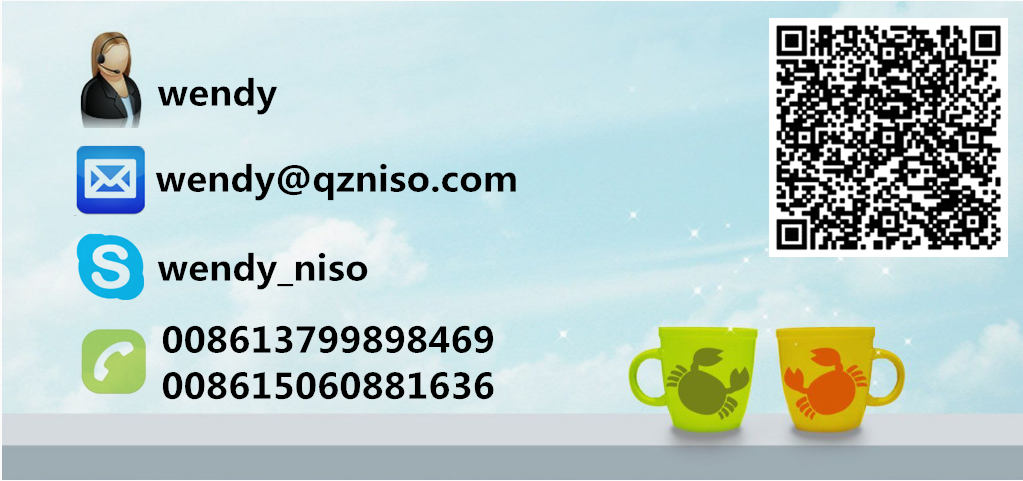 Why Choose us?
1. CE,ISO,SGS certificate for hygiene raw materials, non woven, back sheet, hook &loop, spandex, waist band. Global famous brand for pulp, SAP, glue.
2. International standard lab testing for raw materials & ready products.
3. Professional service team: 5 overseas sellers with more than 5 years experience, 3 lab technicien with more than 10 years experience, 3 QC with more than 5 years experience.
4. Export more than 1000 containers raw materials per year to Asia, Africa, Mid-east, America, Europe countries.
5. All-round service for whole industry including raw materials offer & testing, ready product offer & testing, machine offer & suggestion, chinese technicien offer and so on.
About us: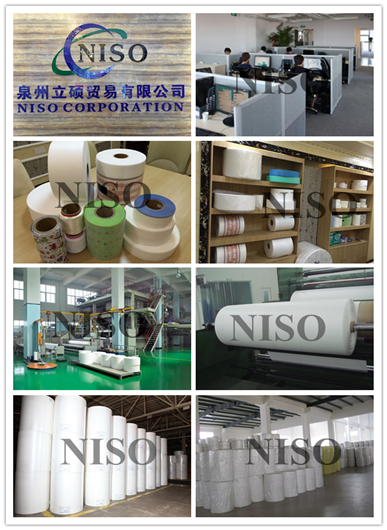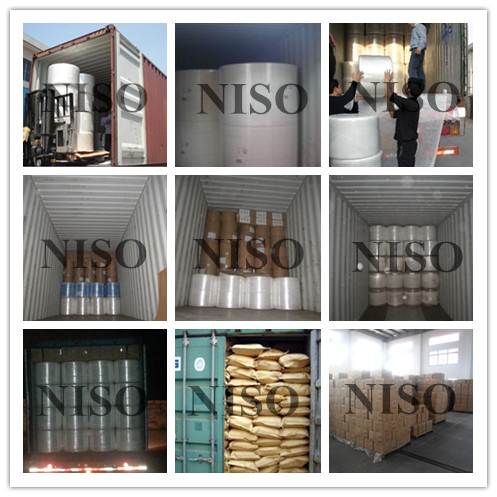 Related Tags : Spandex 840D Spandex Yarn A Grade 840D Spandex
Previous :Raw material of the spandex yarn for diaper making raw material
Next :Baby Diaper raw materials Spandex 640D from China (LSR-640d)