Tel :

0086-150 6095 9606

Skype : aisha_niso
Skype : wendy_niso
Skype : ivy_niso
Skype : amy_niso
E-mail : admin@qzniso.com

Address :135th, Building 8, Fujing Garden, Huian,Quanzhou, Fujian,China
3D nonwoven coversheet diaper raw materials top sheet 3D nonwoven fabric
Published:2019.05.01
Unique Properties for Diaper Raw Materials Full Laminated Film
1.performs well in preventing the liquids from leaking out of the diaper.
2.has soft surface and brings comfort to babies.
3. has excellent tensile strength.
4.mild to baby skin and prevents side effects related to baby skin problems.
5.anti-bacteria and friendly to baby skin.
6.can be printed with different kinds of beautifu pictures.
7.Wetness indicator in laminated film can inform parents to change the baby diapers in a timely manner so that babies can have a high quality sleep during the night.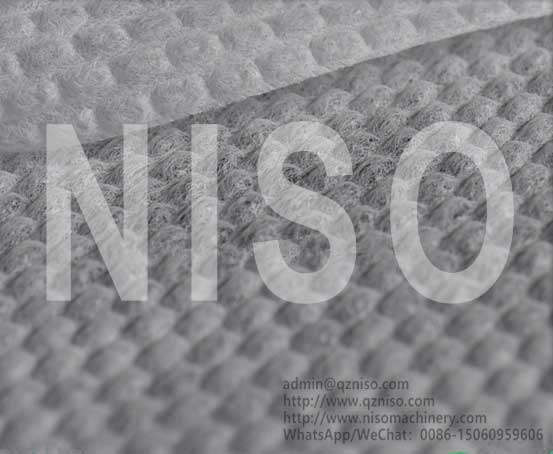 Application of Cloth-like Laminated Film in Baby Diapers
1.Breathable laminated film is used as the back sheet that prevents the liquids from leaking out of the baby diaper.
2.The back-sheet can also be given a cloth-like look, by adding a thin polypropylene non-woven sheet to the film, using either the hot melt process or the heat and pressure method with direct extrusion to the nonwoven.
Application :
1.Back sheet for baby & adults diapers, back sheet or top sheet for sanitary towels & napkins
2.medical sheet, patient gown, operating cloth, examination gown, operation bed cover
Our film advantages:
1.Low density, high utilization rate of the same quality of products, improve the competitiveness of the products
2.Small volume, light quality, high yield than under the same quality, greatly reduces the production cost of the product.
3.Excellent permeability, effectively isolate the moisture, the heat moisture
4.More close skin softness, good touch feeling, make your product more soft and comfortable
5.Best physical and mechanical properties, has excellent tensile and extension performance.
Quanzhou Niso Industry Co.,Ltd is Professional production of hygiene raw materials. You can contact us if you are interested hygiene raw materials.
Previous :hot sell breathable lamination cloth like film materials for making baby diaper
Next :About Quanzhou Niso Industry Co.,Ltd's Wuhan this exhibition