Tel :

0086-150 6095 9606

Skype : aisha_niso
Skype : wendy_niso
Skype : ivy_niso
Skype : amy_niso
E-mail : admin@qzniso.com

Address :135th, Building 8, Fujing Garden, Huian,Quanzhou, Fujian,China
Disposable face mask
China

DM-100

Xiamen port,China

White,blue

1

Can be adjusted as required

Shipped after 100% T/T prepaid
Contact Now
Disposable face mask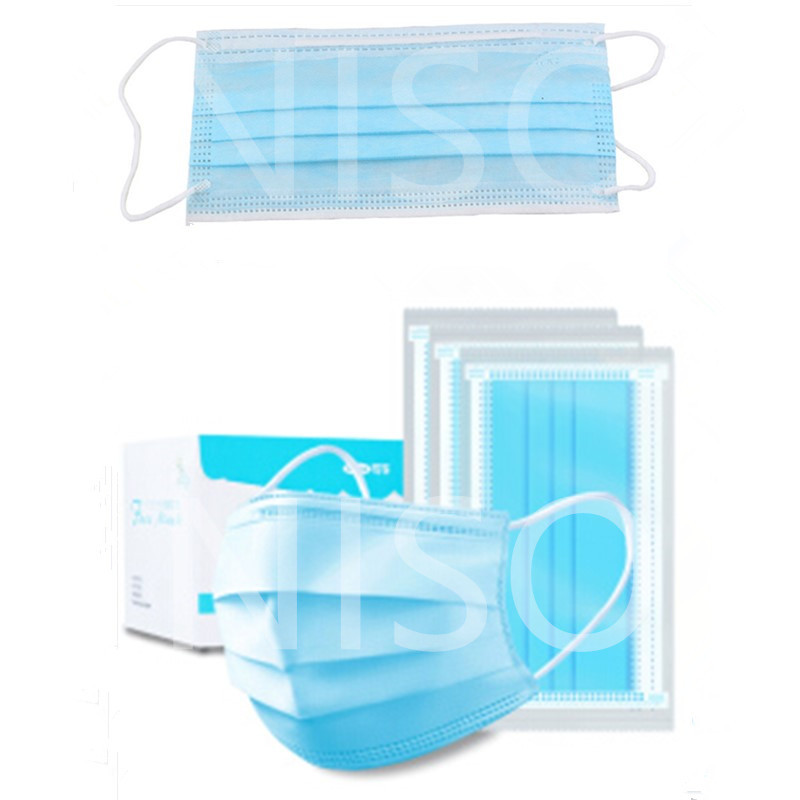 1. Product introduction:
Disposable masks adopt environmentally friendly plastic strips at the nose bridge, without any metal, with ventilation, comfortable, suitable for daily use.The nose bridge clip design can be adjusted most comfortably according to different face shapes. The inner ultrasonic spot welding is used.Disposable three-layer masks are made of two layers of non-woven fabric and filter paper.
2、Advantage:
Breathability is very good; it can filter toxic gases; it can keep warm; it can absorb water; it can waterproof; it has elasticity; it will not be messy; it feels very good and quite soft; compared to other masks, its texture is lighter; Elastic, can be reduced after stretching;
3、Use method introduction:
★ Wash your hands before wearing a mask.
★ Hold the ear cord with both hands, with the dark side out and the light side in.
★ Place the side of the mask with the wire (a small strip of hard) on the nose, pinch the wire according to your nose shape, and then pull the mask completely down to cover the mouth and nose completely.
★ Disposable masks are usually replaced every 8 hours, and cannot be reused.
4、Precautions:
★ Please use disposable masks within the validity period.
★ For one-time use only, destroy after use.
5、Storage conditions:
Disposable masks should be stored in a room with a relative humidity not exceeding 80%, non-corrosive gas and well-ventilated to avoid high temperatures.
For more details of the product, please contact us for communication.
www.qzniso.com
Related Tags : Disposable medical surgical mask Disposable medical face mask Disposable face mask