Tel :

0086-150 6095 9606

Skype : aisha_niso
Skype : wendy_niso
Skype : ivy_niso
Skype : amy_niso
E-mail : admin@qzniso.com

Address :135th, Building 8, Fujing Garden, Huian,Quanzhou, Fujian,China
High quality newest acquisition layer non woven fabric for baby diaper
China

LSDL8878

Any port in China

Blue Green Yellow

1000kg

20 days

TT , L/C
Contact Now
Specification

acquisition layer non woven fabric LSDL8878

Items

Index

Testing Value

Result

Colour

White / Blue / Green

Basic Weight

g/m2

35

35.8

Thickness

mm

0.4

0.38

Tensile Strength

MD

N/2.5cm

≥13

28.64

CD

N/2.5cm

≥2.5

4.48

Breaking Elongation

MD

%

≥20

40.61

CD

%

≥40

70.26

PH value

/

5.5-8.0

6.3

Connected Rate

%

≤5

Non

TVC of Bacteria

cfu/g

≤ 200

0

TVC of Fungus

cfu/g

≤ 100

0

Width

mm

customerized

Core diameter

mm

76

Outer diameter

mm

580- 1000 ( customized)

Basic weight range

g/m2

25-50

Total number of joint

0

Winding Direction

Direct outward

Fluorescer

None

Softness

Comfortable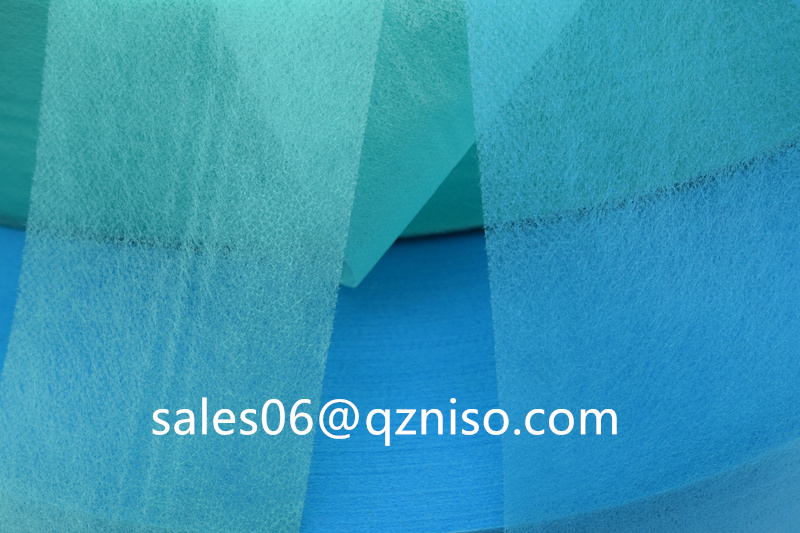 Product features and characteristics
1. Web clear andlowest rewet
2. multi timesacquisition and distribution
3. Good elongationwith good strength
4. No peeling, no bur
5. Good uniformityand touch feeling, skin-friendly
6. Non-toxic, nostimulation, can protect the skin effectively
Packaging
In Rolls Shrink PE Film Wrapped
Application of acquisition layer non woven fabric
baby diaper
adult diaper
sanitary napkin
Strengths
1.Investand hold shares in non woven factory, PE film factory, loop & hook factory
Air laid paper and sap paper factory, controlling the rawmaterials' quality from its source.
2. Bulk purchase quantities, we can get best prices fromfactories and share the competitive prices with our customers.
3.One station service, we can mix all kinds raw materialsas per customers' requirement to save their purchasecost, freight cost and flow consumption.
4.Professional QC team cooperate with lab system tocontrol the raw materials' quality strictly.
5. Responsibility overseas team offer consistent service,24 hours online service and barrier free communication on English, Russian,Spanish, Farsi and Arabic.
6.Free offer diaper/ sanitary napkin / under pad machinetechnology service, spare parts service, skilled operator service and labtesting service.
About us
Quanzhou Niso Industry Co., Ltd. is a professional supplier for baby diaper raw materials, adult diaper raw materials, sanitary napkin raw materials all in one.
NISO covers an area of 5000 square meters, gets CE, ISO, SGS certification for non woven, frontal & side tape, back sheet, spandex used on diaper, sanitary napkin and under pad. And we have cooperated with world famous brand for pulp, SAP, glue and so on.
More than1000 containers diaper and sanitary napkin raw materials have been shipped to Asia, Mid-east, Europe, South America, Africa countries.
Our Promise: Competitive price, favorable quality, timely delivery, satisfactory service.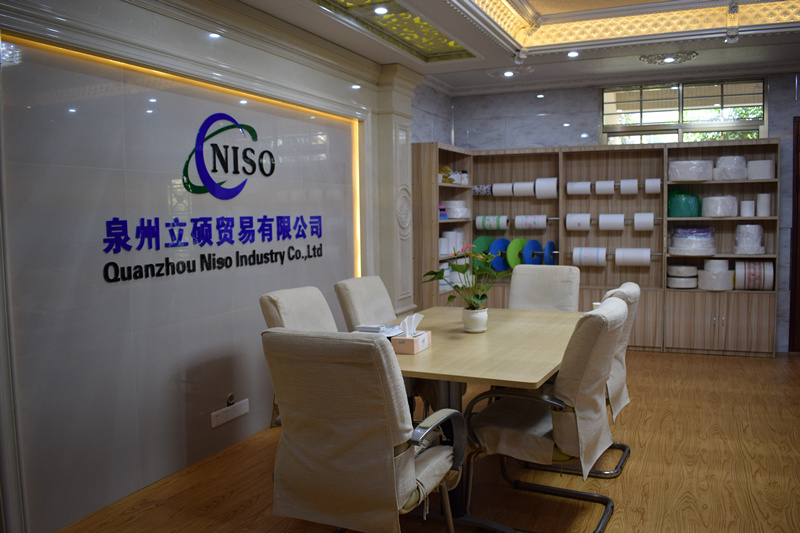 Contact Info
Contacts: Lisa
Tel:+86 595 8761 9521
Mob:+86 150 5950 4145
Skype: lisa_niso
E-mail: sales06@qzniso.com
Related Tags : Acquisition distribution layer non woven acquisition layer ADL
Previous :Acquisition distribution layer
Next :Baby diaper raw material-nonwoven acquisition layer nonwoven fabric(ADL nonwoven fabric)