Tel :

0086-150 6095 9606

Skype : aisha_niso
Skype : wendy_niso
Skype : ivy_niso
Skype : amy_niso
E-mail : admin@qzniso.com

Address :135th, Building 8, Fujing Garden, Huian,Quanzhou, Fujian,China
Baby Diaper Structure Hot Melt Glue(HK505B)
China

Structure Hot Melt G

Xiamen

Transparent yellow

1ton

15days for Hot Melt Glue for Baby Diaper

TT,L/C
Contact Now
Baby Diaper Structure Hot Melt Glue(HK505B)
Unique Properties of Structure Hot Melt Glue
A. Clear and easy to Automate.
B. Not sensitive to temperature, no softening at high temperatures
C. No brittle in low temperatures.
D. At elevated temperatures, these adhesive are not susceptible to joint movement or creep, don't worry the aesthetics of your diaper.
E. A good barrier against mositure and water vapor, excellent chemical resistance against polar solvents and solution including acids, bases and alcohols
Commom specification of Raw Materials Hot Melt Glue
Composition:

Synthetic resins

Toxicity:

None

Gardener Color

Transparent yellow

Qualification:

room temperature 23±2℃; Test of coated:24±2 g/m2

Brookfield viscosity:

125℃-----------------------9800 Cps (as reference)

150℃-----------------------2700 Cps (as reference)

175℃-----------------------1500 Cps (as reference)

Ring and Ball softening point:

73 ºC

180°peel strength to steel:

> 15N/inch

Recommended application temperature:

140~170 ºC

Shelf Life:

1Year in dry and cool environment

Packaging:

20Kgs /carton, cakes wrapped with specially-designed

meltable film.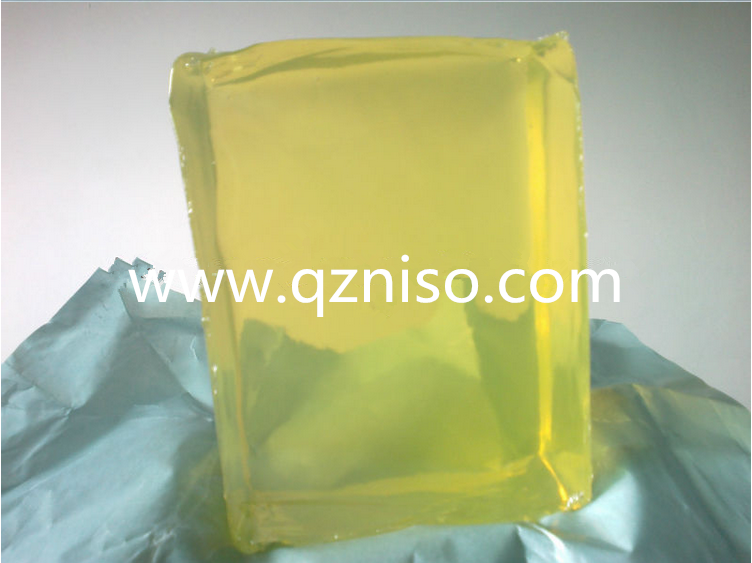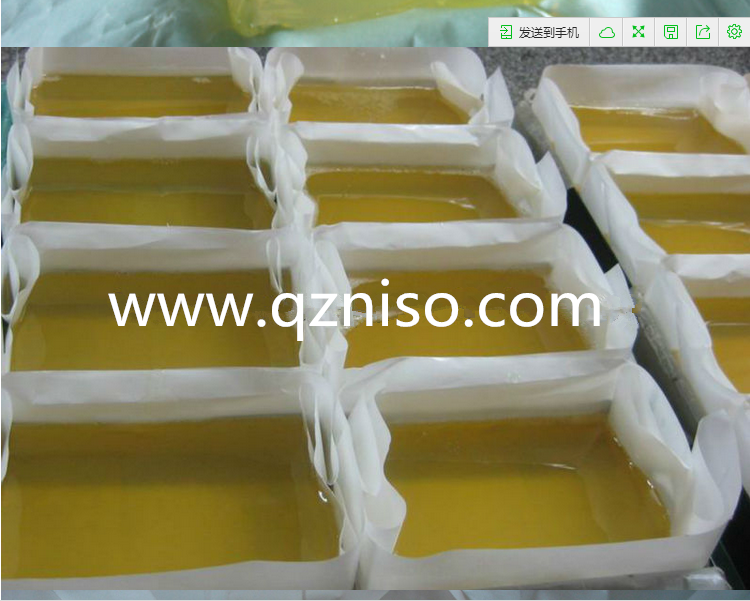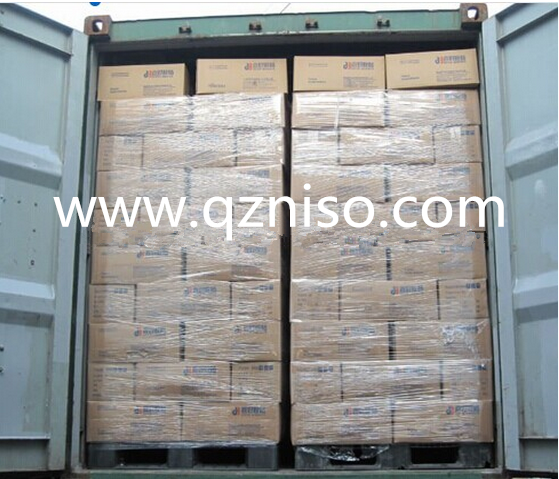 Contacts: wendy
Tel: 0086-595-87619521
Mob: 0086-150 6088 1636
Skype: wendy_niso
E-mail: wendy@qzniso.com
Why Choose us?
1. CE,ISO,SGS certificate for hygiene raw materials, non woven, back sheet, hook &loop, spandex, waist band. Global famous brand for pulp, SAP, glue.
2. International standard lab testing for raw materials & ready products.
3. Professional service team: 5 overseas sellers with more than 5 years experience, 3 lab technicien with more than 10 years experience, 3 QC with more than 5 years experience.
4. Export more than 1000 containers raw materials per year to Asia, Africa, Mid-east, America, Europe countries.
5. All-round service for whole industry including raw materials offer & testing, ready product offer & testing, machine offer & suggestion, chinese technicien offer and so on.
About us: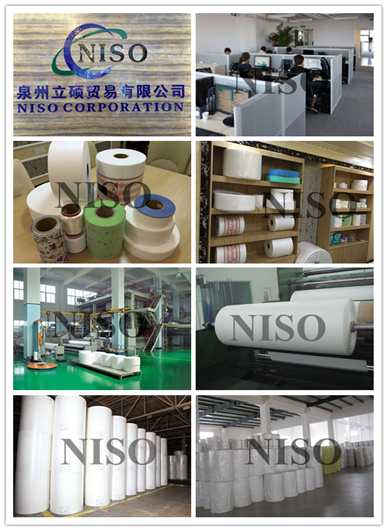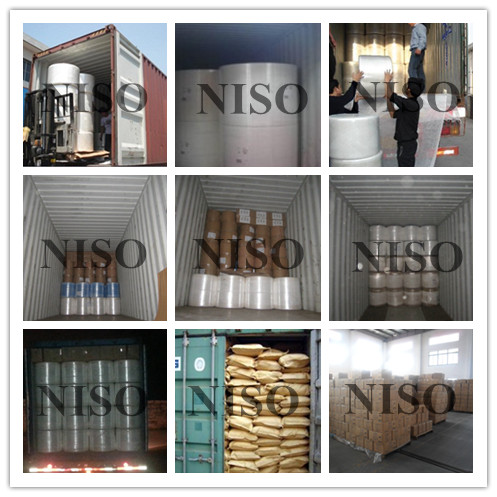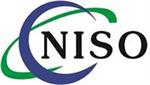 Related Tags : Structure Hot Melt Glue Raw Material Hot Melt Adhesive Diaper Hot Melt Glue
Previous :Elastic Hot Melt Glue for Baby Diaper with ISO (LS-112)
Next :China hot melt glue