Tel :

0086-150 6095 9606

Skype : aisha_niso
Skype : wendy_niso
Skype : ivy_niso
Skype : amy_niso
E-mail : admin@qzniso.com

Address :135th, Building 8, Fujing Garden, Huian,Quanzhou, Fujian,China
breathable perforated PE film
Japan

Perforated film

Xiamen

white

1ton

15days

TT,L/C
Contact Now
Breathable Perforated PE Film
² Quick Details
l Composition: PE
l Color: White
l Function: Absorbing liquids
l Application: Used as raw materials for sanitary napkins, panty liners etc.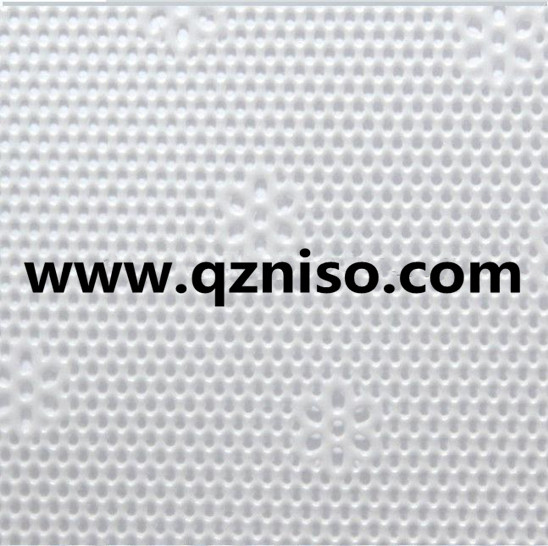 Perforated PE Film for sanitary napkin raw materials
² Unique Features
l Breathable perforated PE film for sanitary napkins touches soft and fleecy.
l High quality perforated PE film creates a breathable environment for your skin, thus avoiding
discomfort for you.
l Sanitary napkin used perforated PE film has excellent instant water permeability, offering you a comfortable environment as quickly as possible.
l Perforated PE film has strong tensile strength thus it can endure intensive stretch.
l Environmentally-friendly perforated PE film has the property of hydrophilic, which enlarges the
surface of permeability and increases the permeability rate.
l Soft perforated PE film is skin-friendly.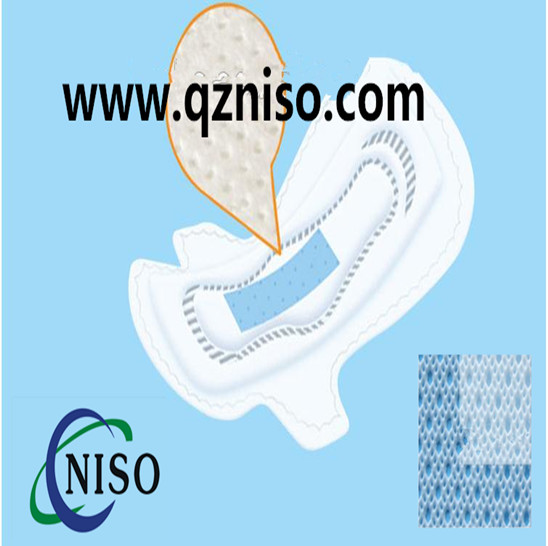 ² Soft Perforated PE Film in Sanitary Napkins
Sanitary napkin used perforated PE film is used as the top sheet to diffuse and absorb liquids quickly, at the same time, playing an important role in anti-leakage. Perforated PE film is breathable and soft, which makes your skin comfortable and avoids skin allergy. Premium Perforated PE film will bring comfort to you during your annoying days.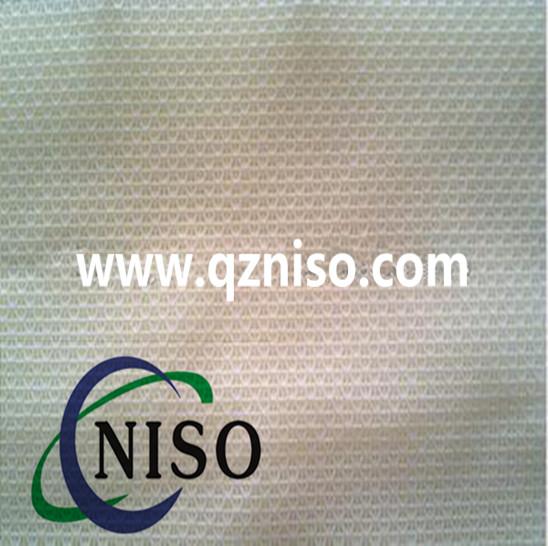 ² Packaging& Delivery
l Packaging: Packed in Rolls
l Delivery: Within 15-20 Days after receiving the deposits
² Company Snapshot
l Product/Service (We Sell): baby diaper raw materials, adult diaper raw materials, sanitary napkin raw materials, pet pad raw materials, under pad raw materials, panty liner raw materials
l Main Markets: Asia, Mid-east, Europe, South America, Africa countries.
l Total Annual Sales Volume: US$50 Million - US$100 Million
l Export Percentage: more than 70 %
l Certificates: CE, ISO, SGS certification for non woven, frontal & side tape, back sheet, spandex used on diaper, sanitary napkin and under pad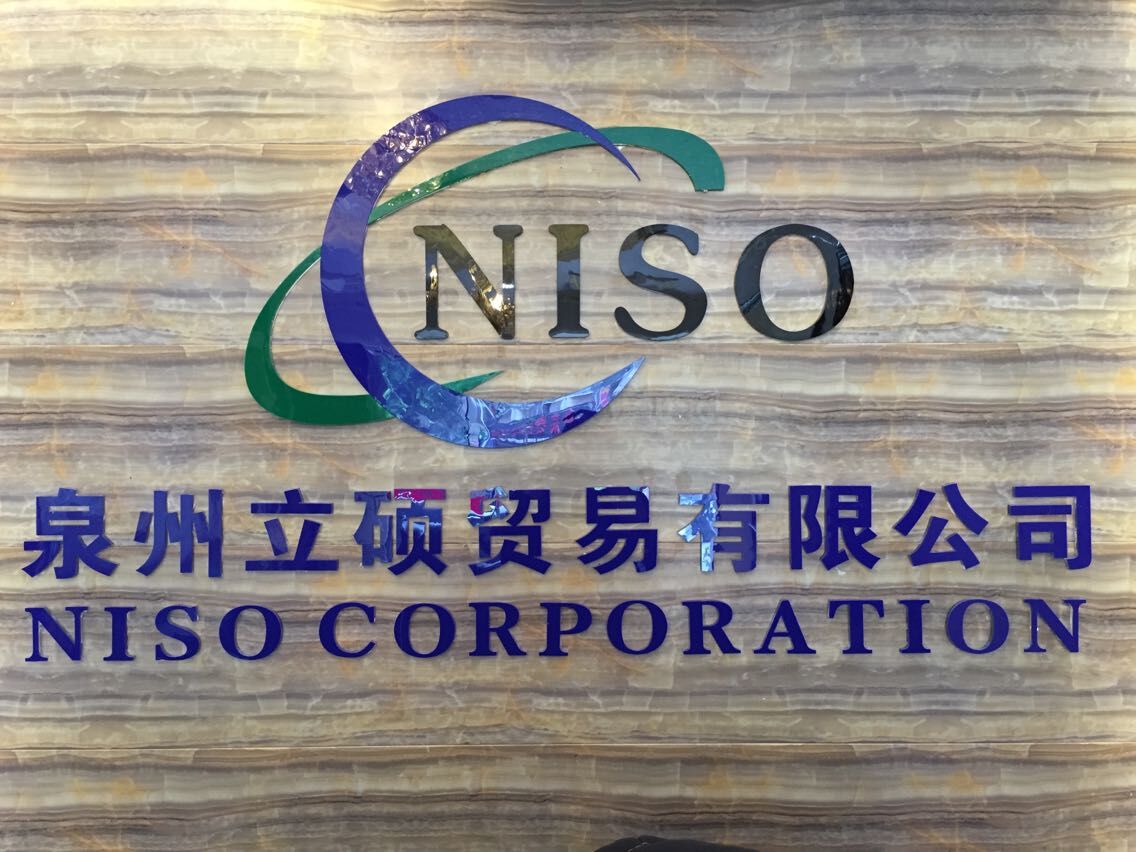 ² Our Strength
l 1. CE,ISO,SGS certificate for hygiene raw materials, non woven, back sheet, hook &loop, spandex, waist band. Global famous brand for pulp, SAP, glue.
l 2. International standard lab testing for raw materials & ready products.
l 3. Professional service team: 5 overseas sellers with more than 5 years experience, 3 lab technicians with more than 10 years experience, 3 QC with more than 5 years experience.
l 4. Export more than 1000 containers raw materials per year to Asia, Africa, Mid-east, America, Europe countries.
l 5. All-round service for whole industry including raw materials offer & testing, ready product offer & testing, machine offer & suggestion, Chinese technician offer and so on.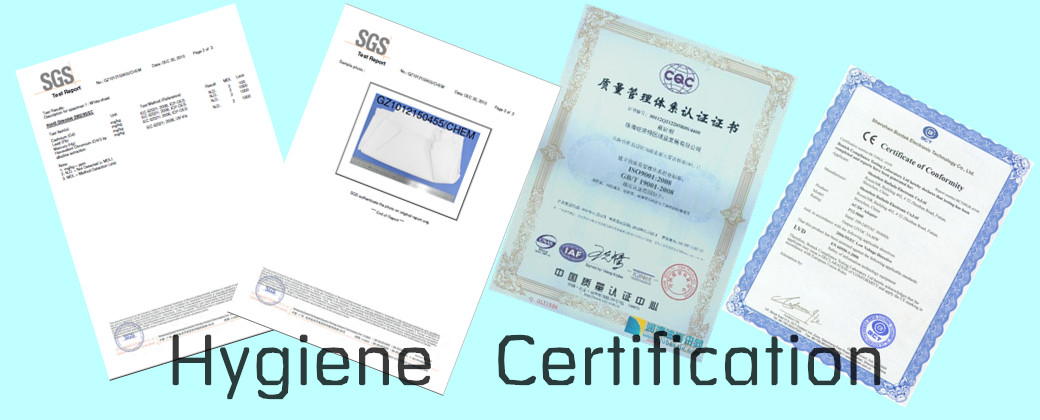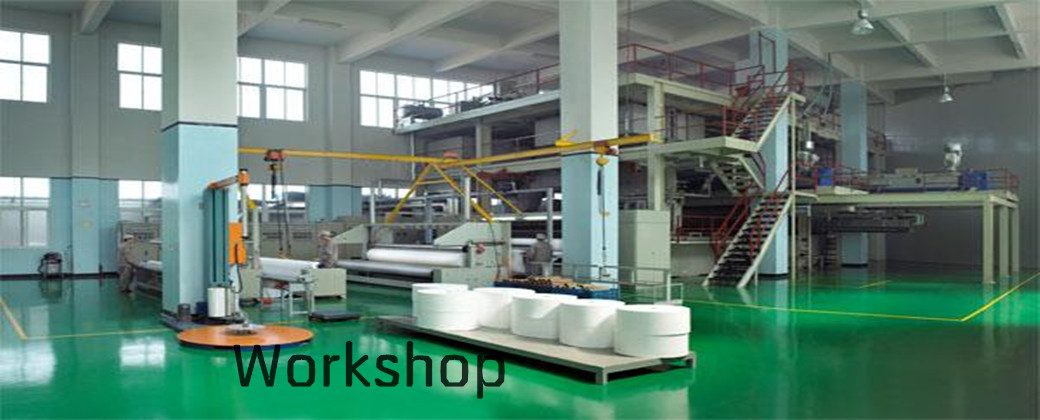 ² Our Promise
l Reliable Quality
l Competitive Price
l Timely Delivery
l Satisfactory Service
² Contact Info
Contacts: Amy
Tel: 0086-595-87619521
Mob: 0086-150 6095 1033
Skype: amy_niso
E-mail: amy@qzniso.com
Related Tags : perforated PE film beathable perforated PE film sanitary napkin top sheet perforated film
Previous :soft perforated film for sanitary napkin with ISO (PT-014)
Next :Hydrophilic nonwoven for sanitary napkin producing